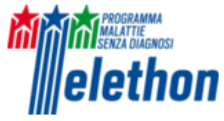 Astir has developed the platform for NMD register that allows to about 25 clinic centers on national territory, under Telethon coordination, to collect web-based personal data, genetic and clinical information on neuromuscular disease (NMD) patients.
The platform is a modular applicative where data collection takes place on separate databases for pathology that currently concern patients with: Duchenne Muscular Dystrophy (DMD) or Becker (BMD), Spinal Muscular Atrophy (SMA), Charcot Marie Tooth disease (CMT), Kennedy's disease (Spinal bulbar Muscular Atrophy SBMA), and Familial Amyloid Polyneuropathy (hATTR), Amyotrophic Lateral Sclerosis (ALS), Facio-scapulohumeral muscular dystrophy (FSHD), Limb-Girdle Muscular Dystrophy (LGMD), Congenital Muscular Dystrophy (CMD), Congenital myopathies.
The collection was generated from the need to order and update this information for epidemiological and research purposes, for a better knowledge of these diseases and to accelerate the development of new treatments.
For further information, look at
registronmd.it